We can get more than enough iron by following a well-balanced, plant-based diet. There are many vegan foods high in iron, such as beans, whole cereals, fortified foods, as well as certain fruits and vegetables!
How much iron do we need daily?
Most people need about 8-18 mg of iron a day. Adult men need only 8 mg, while women need 18 mg of iron daily, as they have increased iron losses, due to menstruation. Additionally, women in pregnancy need about 27 mg of iron daily, due to the rapid growth of the placenta and the fetus.[1]
Especially, women, athletes, and teens are vulnerable to iron deficiency. We store only 1–3 grams of iron in our bodies.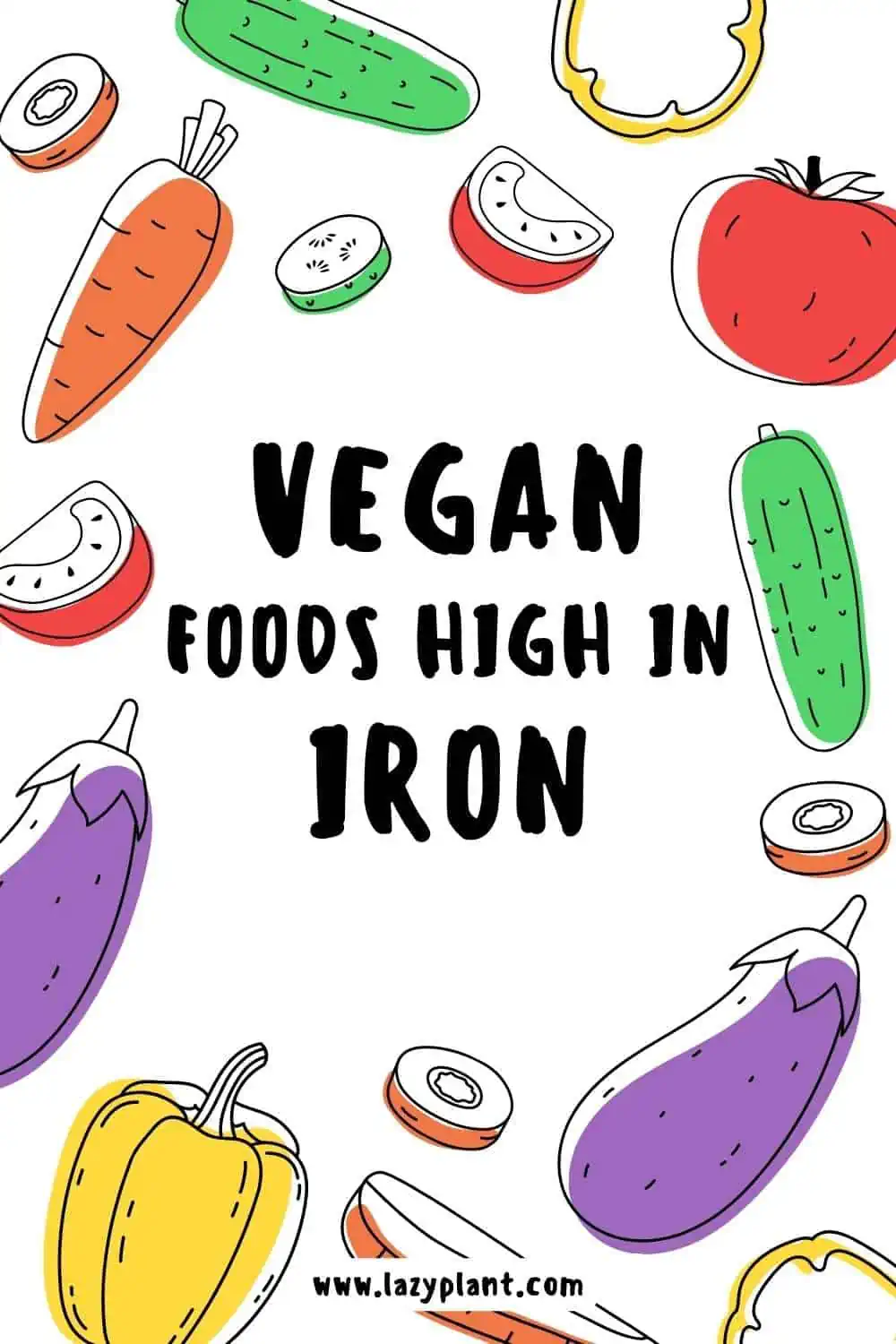 Every cell of the human body requires iron. For instance, iron is vital for muscle metabolism, healthy connective tissue, neurological development, brain function, cellular functioning, fertility, and the synthesis of many hormones.
Furthermore, adequate iron intake is vital for increased energy levels. Iron is key for the synthesis of red blood cells, which deliver oxygen from the lungs to the body.[2]
Therefore, iron deficiency can cause anemia. World Health Organization estimates that 2 billion people are anemic worldwide! Moreover, iron deficiency is the key reason of about 50% of all causes of anemia. Pregnant women and young children are most vulnerable to anemia.
Normal levels of iron
The most common way to measure your iron levels is by testing your serum ferritin. Serum ferritin is a good indicator of body iron stores. Serum ferritin decreases during the first stage of iron depletion.
Serum ferritin
(mcg/L)
Iron levels
lower than 30
iron deficiency
lower than 10
iron deficiency anemia 
(fatigue)
However, the serum ferritin tests aren't always accurate. If you have some type of inflammation, you may have increased serum ferritin concentrations.
Always consult your physician before changing your diet or taking extremely high doses of iron from dietary supplements.
Animal vs plant-based sources of iron
There are 2 main types of dietary iron:
heme iron comes from animal sources
nonheme iron comes from plant-based foods
Heme iron from red meat, fish and poultry is highly bioavailable (15%-35%). On the other hand, nonheme iron is less absorbed (2%-20%). But, this isn't a problem if you follow a healthy, plant-based diet. Nonheme iron can contribute to the total iron intake more than heme iron.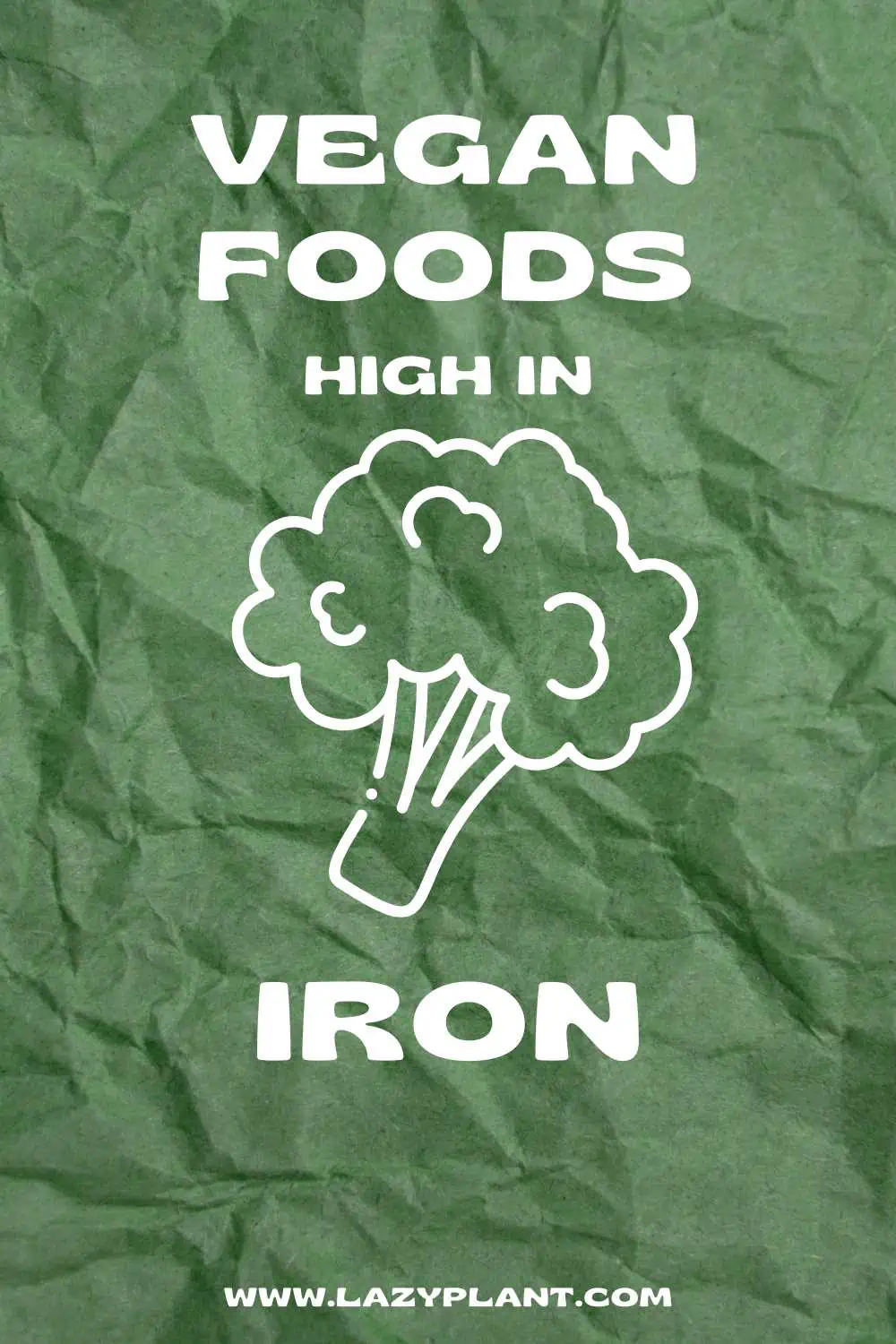 Plant-based foods high in iron
Cereals, legumes, fruits, vegetables, and above all, beans, are the best dietary sources of nonheme iron. Nuts (e.g. walnuts, almonds) and seeds (e.g. pumpkin seeds) are high in iron as well.
Greens
Iron
(mg/100g)
Fruits
Iron
(mg/100g)
Cereals
Iron
(mg/100g)
Beans
Iron
(mg/100g)
dandelion
greens
3.1
goji berries
6.43
quinoa
4.57
dark
chocolate
70-85%
11.9
spinach
2.71
raisins
3.1
oatmeal
4.25
dark
chocolate
45-59%
8.02
beet
leaves
2.57
prunes
1.12
barley
bread
3.6
dark
chocolate
60-69%
6.32
leeks
2.1
currants
1.0
wheat
bread
3.6
soybeans
5.14
Swiss
chard
1.8
raspberries
0.76
rye
bread
2.83
white beans
3.7
mustard
greens
1.64
blackberries
0.62
corn
2.71
lentils
3.33
kale
1.47
lemon
0.6
oat
bread
2.7
red kidney
beans
2.73
turnip
greens
1.1
avocado
0.55
chickpeas
2.67
beetroot
0.8
cherries
0.53
Bayo beans
2.61
banana
peppers
0.46
strawberries
0.41
black beans
2.1
tomatoes
0.27
kiwi
0.31
peas
2.05
onions
0.21
pineapple 
0.29
Plant-based foods rich in iron
Moreover, you could significantly increase your daily iron intake by drinking certain fruit juices, such as prune or raspberry juice, or by consuming a tbsp of honey!
You can increase iron absorption by consuming foods high in vitamin C.
Calcium may inhibit iron absorption
On the contrary, high calcium intake has a negative effect on nonheme and heme iron absorption. Research has shown that calcium doses higher than 75 mg may inhibit iron absorption.
Cow's milk and other dairy products are particularly high in calcium. For instance, a glass of milk contains about 275 mg of calcium. So, you shouldn't eat dairy products with foods high in iron, or after taking an iron supplement. You can get more than enough calcium from plant-based foods.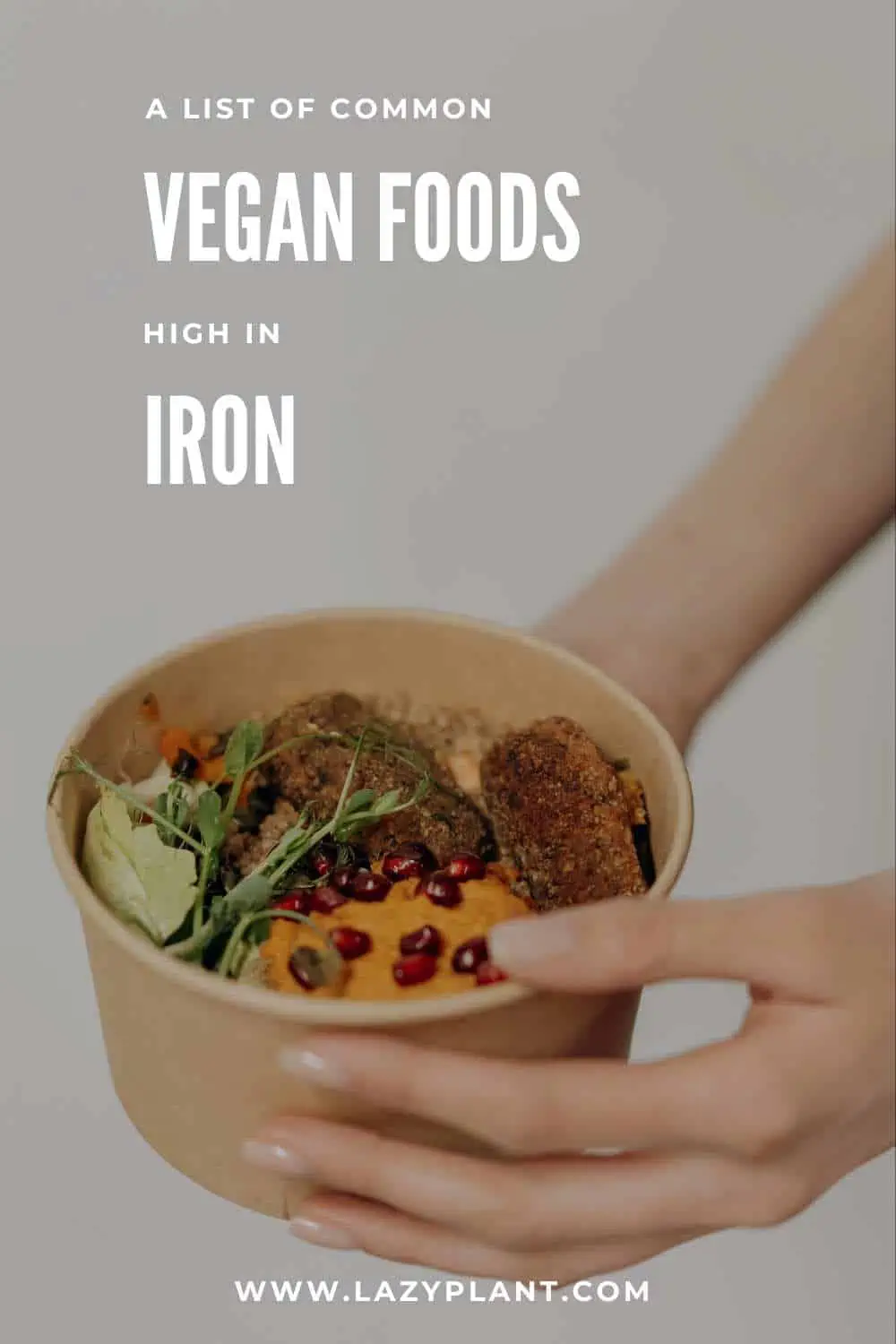 Besides milk proteins (casein, whey), egg proteins may also inhibit calcium absorption! Especially proteins that are found in egg white.